Unitron Hearing Aids
Unitron is a Canadian hearing solutions manufacturer, however, they are owned by the Sonova Group which also owns Phonak. Unitron delivers hearing aids that focus on conversations in different sound environments. They are an innovative company that has introduced radically new technology like the Flex concept and Log It All.
Book Your Hearing Assessment
Hearing aids that focus on the conversation, no matter what the situation
Our design philosophy keeps our hearing instrument wearers at the center of our innovation processes, ensuring we are solving real pain points and improving the entire hearing care experience. In fact, our focus on aesthetics, comfort, and intuitive functionality has earned us six Red Dot Awards – including Best of the Best 2017 for top design quality and ground-breaking design.
Featured Technology: Unitron North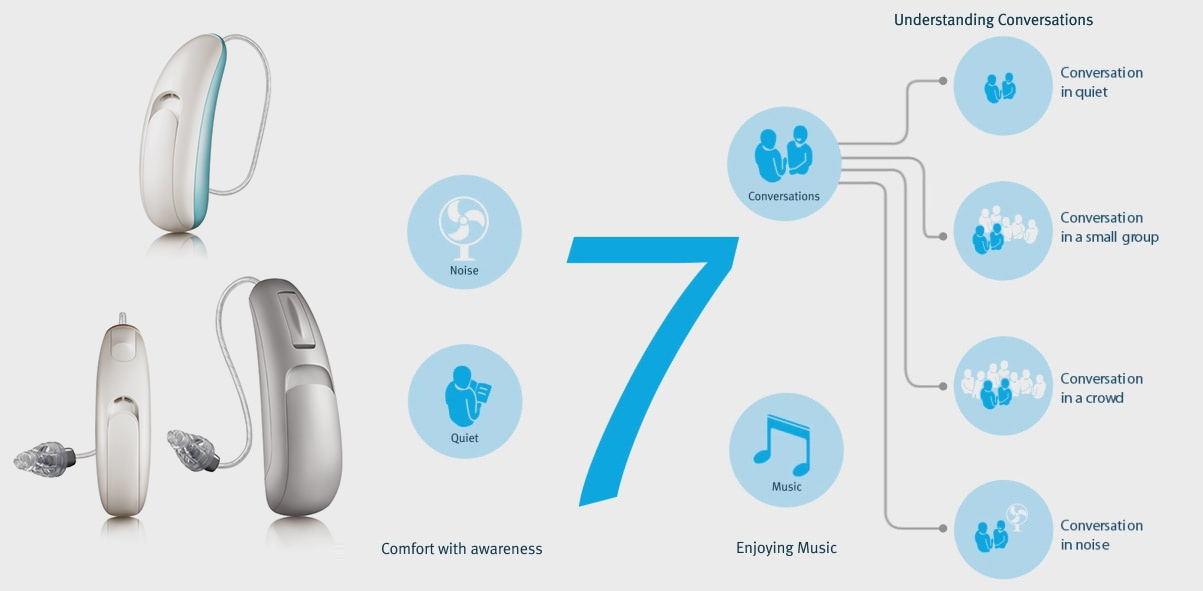 Unitron's latest offering is the North™ platform, it's newest ground-breaking sound processing platform that can distinguish between different types of conversation. Unitron hearing aids are split into five levels of technology, in real terms, it is four levels with a basement. The levels of technology are designated with a number, in the new North Platform, the flagship hearing aids are designated Pro, then 900, 700, 600 which is the basic aid. However, as I said, they have a basement level which is designated the 500.  Within each technology level, there is RIC / RITE devices they call Moxi and BTE and ITE devices they call Stride.
The key feature in the new North platform is Unitron's new SoundNav™, it is a technology that automatically identifies and classifies seven distinct sound environments. Four of them are focused specifically on conversation. Unitron has also updated many of their existing features and introduced some brand new ones designed to help you hear speech clearly in every situation you face.
Introducing Unitron North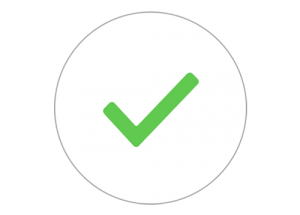 It's a whole new direction
Based on the strong foundation of Unitron's proven sound quality, the new North platform is pushing the boundaries of what's possible in natural sound. A greater dynamic range enabling inputs up to 119 dB SPL, clean handling of signals and tightly integrated algorithms shape the sound quality in a way that's totally unique to Unitron.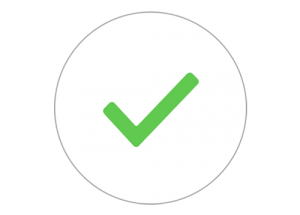 We focus on conversations
Our new SoundNav automatic program offers more precise classification of seven different environments, four of which are specifically focused on conversations.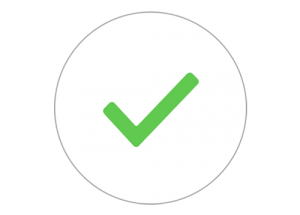 It takes teamwork to make hearing this satisfying
The innovations in North have led to the creation of three trailblazing technologies that give patients the natural sound they love. The combined strength of these three features also automatically addresses the number one complaint of patients: understanding conversations.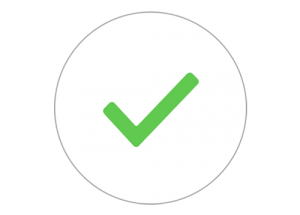 101 dB dynamic range
Allows a full range of real-world sounds into the system without distortion, and our seamless integration means that features work flawlessly together without sacrificing sound quality.
More Unitron Hearing Aids
Stride Hearing Aids
There's lots of excitement around the Stride family of behind-the-ear (BTE) styles. Driven by Tempus, and equipped with the impressive aesthetics, comfortable fit and intuitive controls that patients love, Stride is the family you can trust to make today's patients very happy.
SoundCore is made up of four intelligent features that work together to understand a patient's listening environment, making fluid adjustments that help them actively participate in every conversation, no matter how much background noise is present.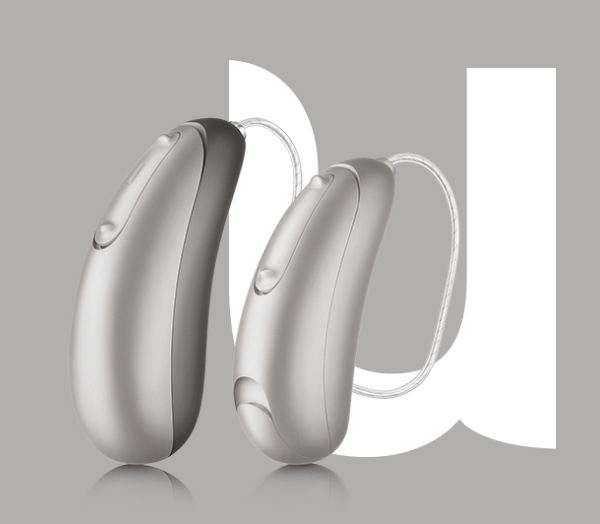 Moxi Hearing Aids
Every style in the Moxi RIC family is designed to meet patient needs and make them smile. Because that's what the best families do. Style that gets their attention. Sound that keeps them happy. That's Moxi.
There's lots of excitement around the family of  BTE styles. Driven by Tempus, and equipped with the impressive aesthetics, comfortable fit and intuitive controls that patients love, the BTE family is one you can trust to make today's patients very happy.