Looking For Phonak Hearing Aids in Worcester or Stratford Upon Avon?
Call us on 01905 617803 for an appointment at our Worcester Hearing Aid Centre or 01789 264111 for an appointment at our Stratford Upon Avon Hearing Aid Centre. Alternatively, click the button below to submit an enquiry.
Request your Consultation
Trusted, Premium Hearing Devices From Phonak
Phonak are considered to be one of the premium hearing aid manufacturers, and they consistently work to improve their technology. In our experience, customers are very rarely not impressed with the benefit that their solutions provide. Phonak is one of the primary hearing device manufacturers we use because we know that we can trust their quality and reliability. They deliver outstanding solutions for people with all types of hearing loss. They measure their success by the positive impact that their technologies have on people's ability to communicate in noisy environments.
In late 2016 they launched their latest generation of hearing aid technology with the 'Belong' platform. This is their innovative new sound processing chip technology which replaced their previous 'Venture' chip. The initial introduction was their Audeo Belong Receiver In Canal hearing aid range. In 2017 they released the rest of the Belong range and they have also launched two new rechargeable hearing aids and a Titanium custom hearing aid. Phonak is one of the primary hearing aid brands we provide at our hearing aid centre in Worcester and our hearing aid centre in Stratford.
Call us on 01789 264 111 to book your assessment in Stratford Upon Avon or 01905 617803 to book your assessment in Worcester now, alternatively, book online by using the button below
Featured Technology: Phonak Marvel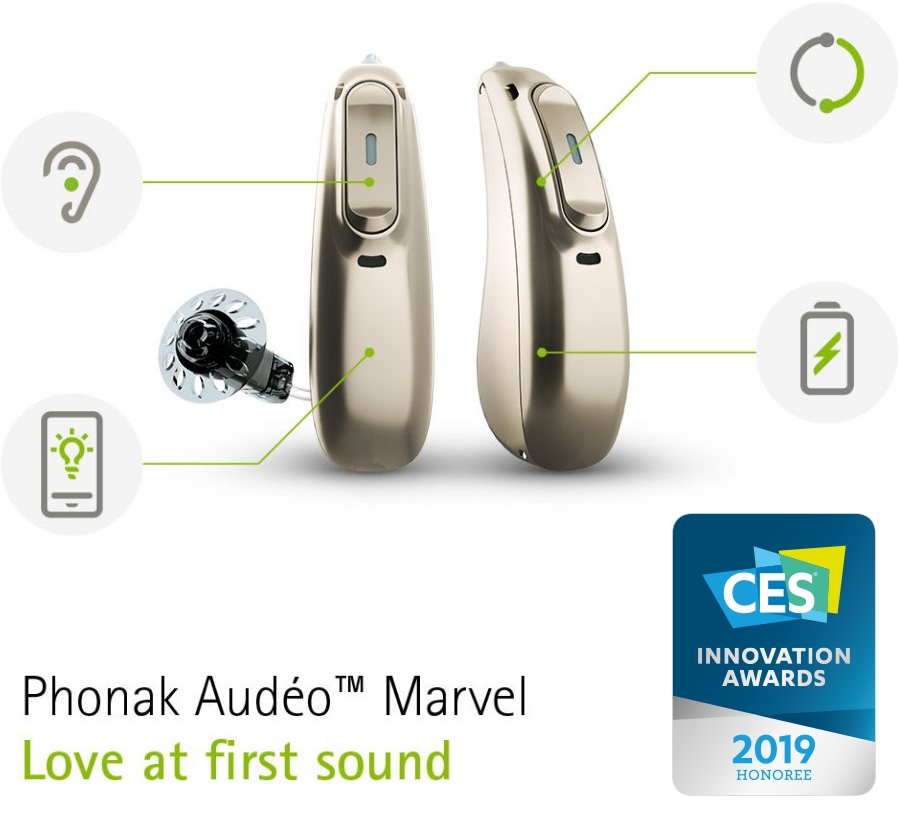 Introducing the Phonak Marvel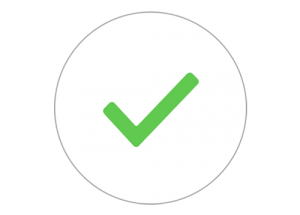 Clear, rich sound
When we say love at first sound, we don't just mean the first time you try on Marvel, but each and every time you wear them! Enjoy better speech understanding in noise, less listening effort² and be amazed at just how well your hearing aids perform in your everyday life.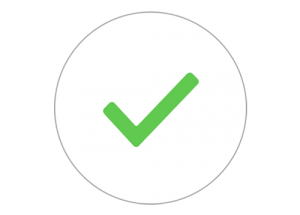 Connects to smartphones, TV and more
Phonak Audéo Marvel can connect directly to either your iOS or Android smartphone or other Bluetooth® enabled phones. With Phonak TV Connector, a simple plug and play solution you can enjoy your favorite TV programs and movies. Use Marvel hearing aids for hands-free calls and for listening to TV, music, e-books, podcasts and so much more. Always in top rated sound quality when streaming3. It's just like using wireless headphones – except maybe even better, because Marvel hearing aids can distinguish between streamed speech and music signals, and automatically adjust to give you an optimized sound quality.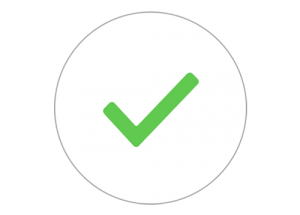 Rechargeable Hearing Aid Models
Available with powerful rechargeable technology, Marvel are easy to use, quick to charge and offer a full day of hearing including streaming. This means no more hassles with disposable batteries!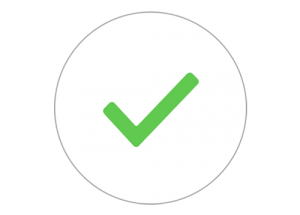 myPhonak app
Phonak's new digital service platform is dedicated to improve your personal listening needs. By using the myPhonak app you get access to the Hearing Diary and Remote support services so that your hearing care professional can customize your personal listening experience in real-time.
Call us on 01789 264 111 to book your assessment in Stratford Upon Avon or 01905 617803 to book your assessment in Worcester now, alternatively, book online by using the button below
Watch how the Phonak Marvel can improve your hearing
Audeo B-Direct
The Audeo B-Direct is really a revolutionary hearing aid that changes wireless connection to a mobile phone forever. The Audeo B-Direct connects to any Bluetooth® enabled mobile phone, directly without a streamer. Even better, it offers true hands free calling. As it supports the classic Bluetooth protocol, it provides direct connectivity to cell phones – including AndroidTM, iPhone® and even classic cell phones – with no extra body-worn streaming device required.
True hands-free calling is now a reality
The hearing aids offer real hands-free voice calling. The wearer can answer or reject a phone call by simply pressing the push button on their hearing aid. The ringing of the phone is heard through the hearing aids and once the call is accepted, the conversation is instantly streamed. You don't even need to pick up your phone. Your voice is picked up by the hearing aid's intelligent microphone network and transmitted to the other caller similar to a wireless headset.
Virto B
Phonak have now introduced the full range of their new Virto B in the ear products. They say that they are custom-made to perfectly fit in your ear, Phonak Virto B are the world's first hearing aids with Biometric Calibration, which take your individual ear anatomy and hearing needs into account. That's an interesting description.
They say that they will identify over 1600 biometric data points in and on your ear, and the unique calibration settings are calculated for each Virto B hearing aid. In this way, Virto B is able to more reliably sense where sound is coming from, thereby giving you access to better hearing performance.
What does that all mean? Well, we think that Phonak are the first ever hearing aid manufacturer to carefully map the outer ear to take advantage of its natural abilities. They say that the new process will deliver a 2dB signal to noise ratio improvement. Basically means it will make the signal (what you want to listen to) 2dB higher than the noise.
2dB doesn't sound like much, but combined with all the other strategies that Phonak use it will be a marked improvement. Phonak Virto B is available in six models to match your hearing needs. It is also available in the usual four levels of technology, the 90, 70, 50 and 30.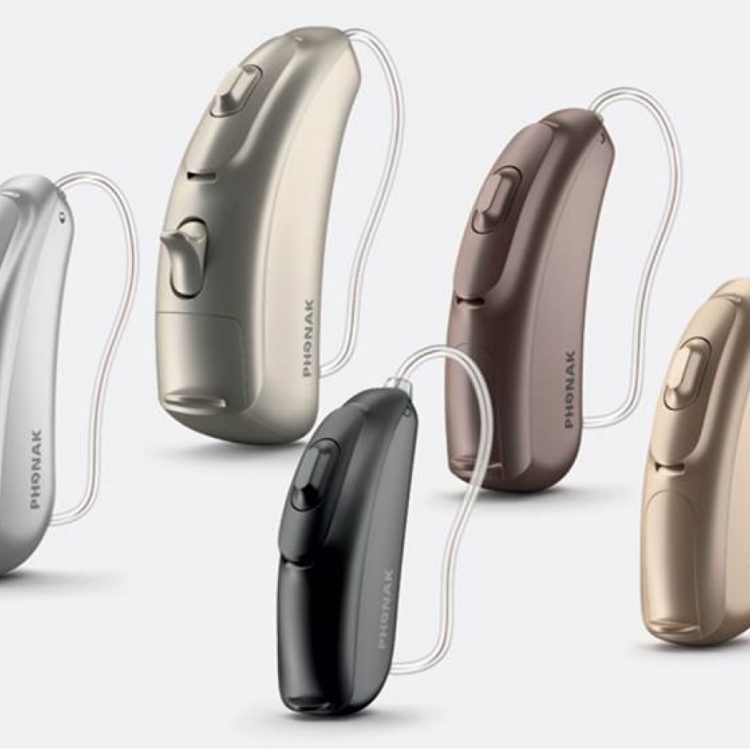 Bolero Belong
With the launch of the new Bolero Belong platform of Behind The Ear hearing aids, Phonak have launched their anticipated lithium-ion rechargeable BTE, the Bolero B-PR. It is the first Lithium-ion rechargeable BTE to the market and the first rechargeable BTE for Phonak. They say that the battery pack will deliver 24 hours of hearing with one simple charge (expected results when fully charged, and up to 80 minutes wireless streaming time) which is in line with the performance of the Audeo B-R.
The P hearing aid style is quite a powerful aid and can be expected to be fitted to people with severe hearing loss. The device has a programme button, volume control and a telecoil onboard. The amplification output of this aid demands a lot of power, so Phonak must be very confident with the battery technology.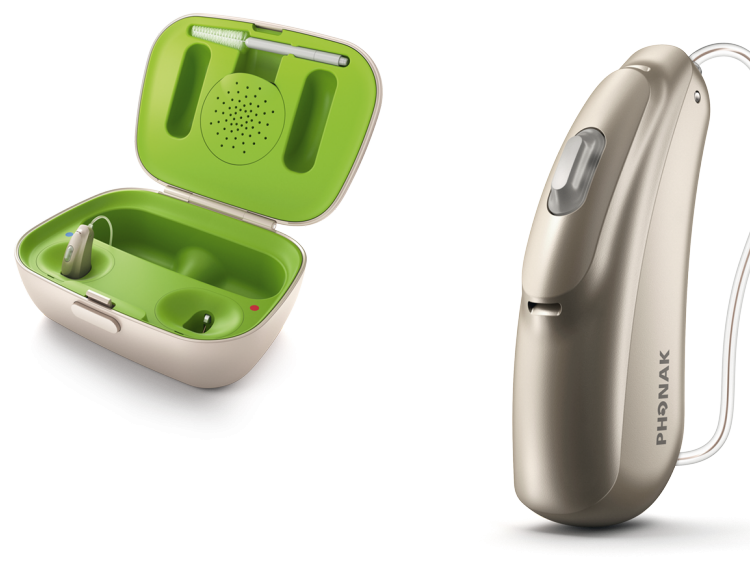 Audeo B-R
Phonak have created the Audéo B-R to simplify your life, offering you a chance to free yourself from the hassles of changing batteries. They have introduced a groundbreaking built-in lithium-ion battery technology that will offer you 24 hours of better hearing between charges.
Ground Breaking Tech
Phonak rechargeable hearing aids are the first to feature a specifically designed built-in lithium-ion rechargeable battery that provides 24 hours of hearing with one simple charge. With 40% more power than conventional rechargeable batteries, lithium-ion is reliable and capable of supporting the superior technology and performance of Phonak rechargeable hearing aids. Now you can enjoy the freedom and confidence of knowing that your Phonak rechargeable hearing aids are conveniently charged and ready to take you through long days…and nights, if necessary.